Cast of Characters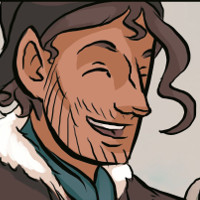 Shamsee
The hero of our story! Or rather, the main character. The youngest child and only boy of his mother's brood, Shamsee left his home village to find excitement and riches in the cities of the Valley of Ten Crescents. A lack of good decisions often results in too much of the former and none of the latter. Frequenting the back alleys and basements of the shadier part of the Valley, he finds himself roped into all sorts of schemes and misdirections. Shamsee's untrustworthiness is often overlooked for his willingness to do most anything, as long as it isn't out and out bad on the surface. A wild card by nature, Shamsee will readily admit he is often not the best man for the jobs he is given. At least he's self-aware of his issues and willing to lay them out. Being in the right place at the right time isn't a fault in and of itself, though, so Shamsee scoops up opportunities where he can.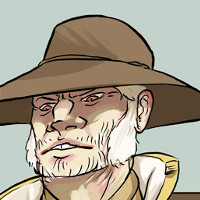 The Blighter
One of three blocklords of the town of Greenmire, The Blighter runs his gang and his racket with a cunning, steady hand. Born to a working class family, he found himself and his sister alone at a very young age and did what he had to do to make sure they were safe and taken care of. The Blighter knows a reputation can go a long way and makes sure his is well established at every turn. When he's not making sure people are paying him for protection or giving orders, he is usually found playing with his dogs, which he treats better than many of the Valley's denizens.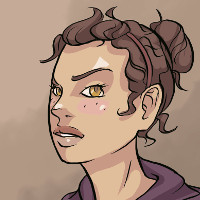 Gia
A working girl, Gia has employed herself with Mam Sheri's girls. Gia has no problem mixing business with pleasure and has a steady line of clients. A sometimes friend, sometimes trader of purses with Shamsee, she knows she can get a favor out of him when it comes down to it. Her favorite foods are stuffed buns, especially if they have mushroom filling. Gia has a younger sister she sends money home to and she goes to visit her family every religious holiday.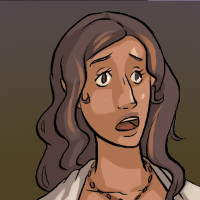 Sheri
Shamsee's sister, Sherika is one of six older sisters and one who shares the same father. Owner of a brothel, Sheri is a shrewd yet sensual business woman who knows everything that happens on the streets and between the sheets. Sheri knows power can change hands, just like everything else in Ten Crescents and has her finger on the pulse of Greenmire's going on, ready to take what's available. Sheri is well aware of her brother's 'wild card status' and for the safety of both of them, keeps their blood relation secret. That doesn't keep Sheri from worrying about her little brother, who has been getting into trouble since he was at their mother's breast.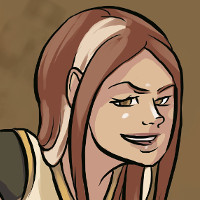 Skunky
With a head for numbers and a fair dose of practicality, Skunky is the Blighter's younger sister as well as his accountant. Her position has garnered her the respect of her brother and his associates but Skunky knows there's more to life than twisting arms and smashing heads. Too bad her brother's overprotective nature keeps her from experiencing much else. When she doesn't have her nose in a book, Skunky is out walking the streets of her brother's territory, a kinder presence the people appreciate. She's fond of Shamsee partially for his enthusiasm in bed, partially because he doesn't care about titles.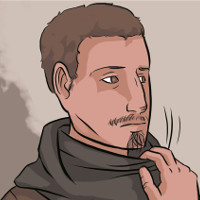 Berin
Part henchmen, part younger brother doing what he's told, Berin's doesn't look the type to wrangle with gangsters. However, he does have a bit of a mean streak and is willing to perform bloody work at his brother's behest if needed. A bit of wanderer with no plans, Berin falls into his brother's plots when he's in town. A fan of music and art, Berin spends his free time in dance halls and music clubs, especially if it's gentlemen's night.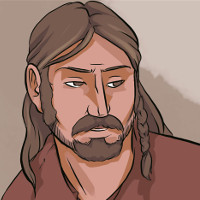 Arin
Arin is carving a place for himself in the Valley underworld, and is more than willing to use whatever tools available to do so. Ruthless in his dealings with other criminals, he is now trying to get his brother and himself in on the doings of high borns and lowlifes of the Valley. Arin wishes Berin would commit more to the building of both their futures. In Sheri he sees a worthy ally, smart, calculating, and gorgeous.
Hands & Faces
Two dogs in the Blighter's canine army, these canines help the Blighter maintain his terrifying persona. However, behind closed doors they are wonderful, playful animals, named for their tendency to enthusiastically lick the extremity they are named after. Well taken care of, they'll do anything for their master, especially since doing so means TUMMY RUBS.